The house in the Diepoltsbergerstraße 40 was already built around the year 1900 and used as a holiday home for young people. In the 60s, the well-known house "NOVY" was espanded by Merkur Versicherung and run as a hospital. After an extension in 1997, the house was sold to SANLAS Holding in 2000. In the autumn of 2004, the general refurbishment and extension of the clinic in St. Radegund began. The operation as a special hospital for psychiatric rehabilitation in the new "private clinic St. Radegund" started in July 2007.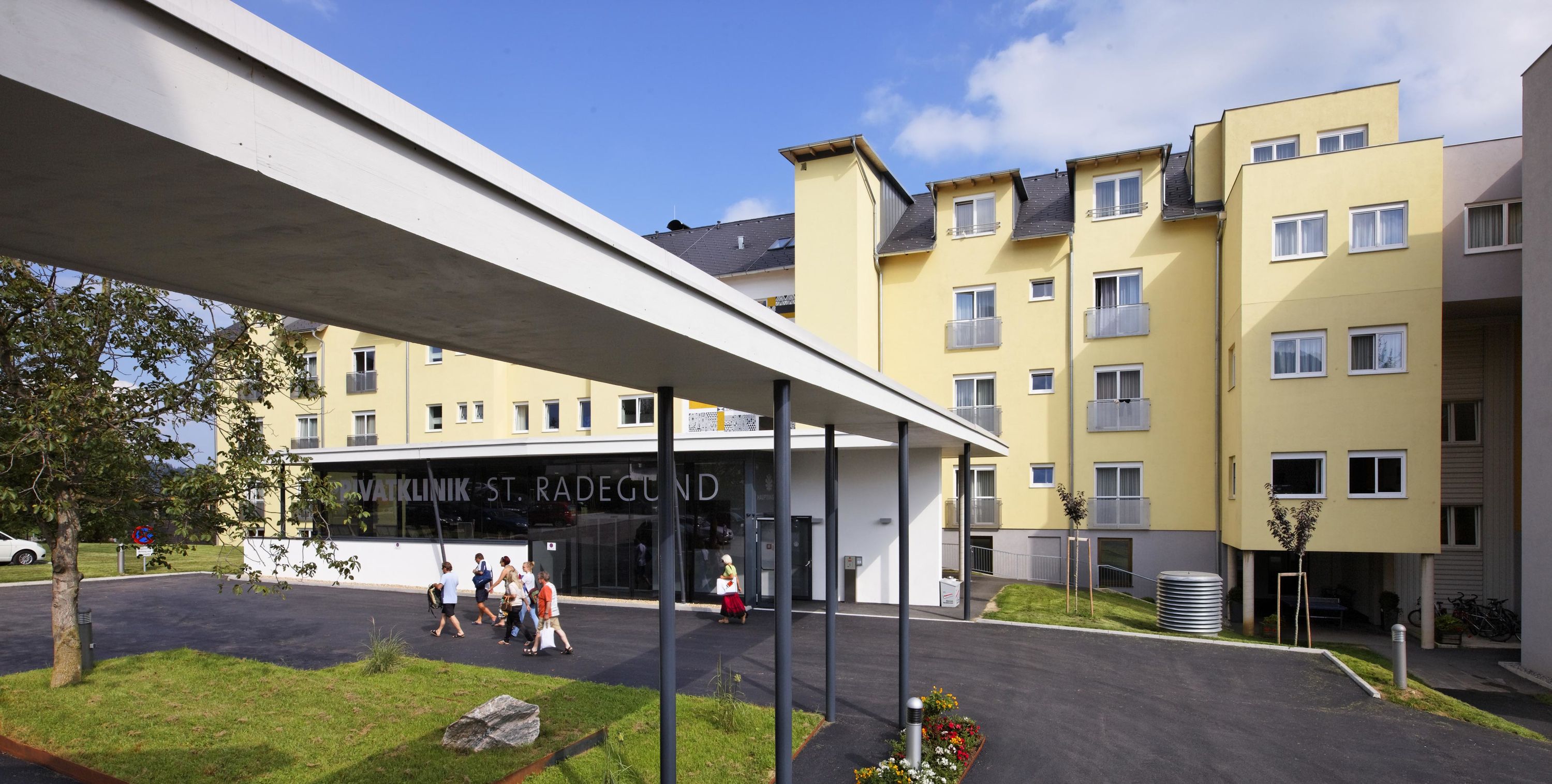 WE ACCOMPANY YOU in YOUR LIFE!
YOUR SPECIALIST FOR PSYCHIC REHABILITATION IN STYRIA!
As in all other SANLAS Holding facilities, the Private Hospital St. Radegund focuses on the patients. Our common goal is to enable people with mental illness to find their way back to a satisfactory and stable family, social and work life, and to accompany them in the best possible way.
We also offer a comprehensive and individually tailored rehabilitation program for each of our patients. The highest priority of our employees in dealing with patients are friendly treatment, respect and empathy. They ideally round out the long-standing experience and the modern equipment of our clinic.