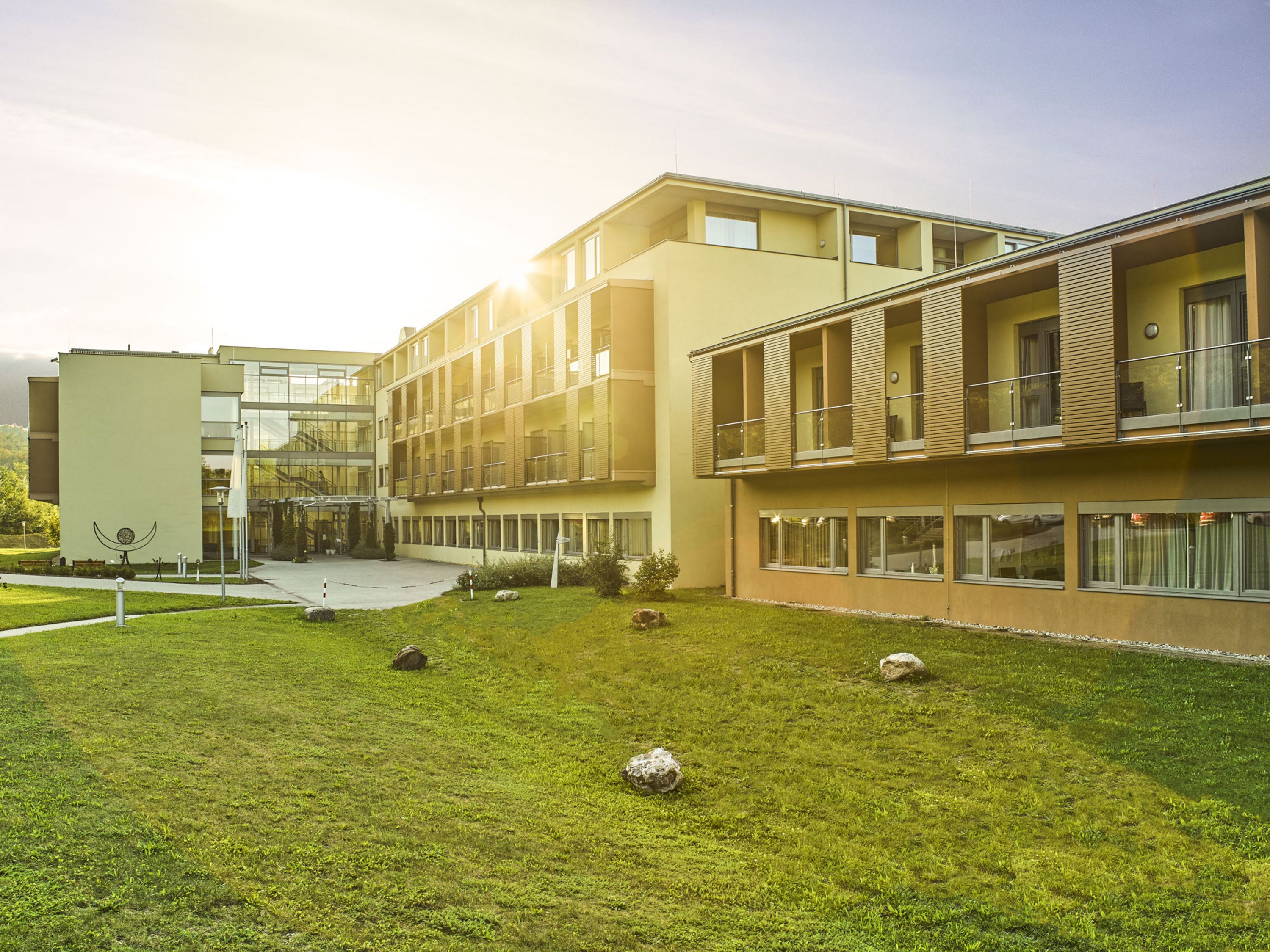 Your first day in the rehab
Arrival
Head towards the car park, where you can drive to the main entrance to make it easier for you to unload your luggage (there are trolleys for your luggage at the entrance of the main entrance). After unloading, you can park your car for free on our own parking lot.
If you would like to use our underground car park, simply let us know at check-in at the reception! Cost of underground parking: € 59,00 for 6 weeks.
Check-in at the reception
Please have the patient reference sheet and the declarations of consent, which you received together with the invitation letter, as well as n ID with the photo. Upon admission, you will then receive various documents and information for your stay, the treatment plan for the next few days and your room key. If you have not paid your provided deductible, you have to pay one, and you can do this on the day of your arrival in the afternoon.
Medical admission and the admission care team
You will be picked up by the nursing staff after check-in and accompanied to the room. Subsequently, the medical and nursing admission takes place.
Lunch
Lunch will take place in the dining room from 11:45 a.m.. - 1 p.m. Our dietologist will meet you on the day of arrival, show you your seat and assist you in your choice of food for the next few days. Our cafeteria offers snacks or lunch menus for your companions as well (charges apply).
Dietologist consultation
Takes place at 1 p.m. in the dining room.
Greeting
At 3.30 p.m. the welcome and presentation of the house, the therapy concept and the house rules will take place. We will be happy to answer any questions you may have. Afterwards you will get a guided tour through the nursing team.
Dinner
The dinner takes place from 4:45 p.m. - 6 p.m.
Leisure
Let the day fade away with a walk in the garden or use our lounges, our fitness and relaxation area or our cafeteria.
Additional information:
The nearest ATM is in: Krems a. d. Danube, Furth or Traismauer.
WLAN is available for all the patients free of charge
Read more about the leisure program of our hospital
What awaits for you on your 2nd day:
Breakfast
Our breakfast buffet is available from 6:45 a.m. - 9 a.m.
Beginning of the therapies
Therapy planning
If you have any questions about your treatment plan, you are welcome to contact your doctor or plan your treatment during the visit. Monday to Friday 9:30 a.m. - 10:30 a.m. & 1:30 p.m.- 2:30 p.m.