Illnesses & treatment focuses
The multiprofessional team of the Private Hospital Hollenburg pursues an integrative and holistic approach to psychiatric rehabilitation. Our common goal is the recovery of health and well-being. Read more about the psychiatric conditions and situations that can be treated in our clinic.
Who makes the application for the psychiatric rehabilitation?
The application for psychiatric rehabilitation is made by the practicing medical practitioner or specialist. If a rehabilitation is to take place immediately after a hospital stay (follow-up treatment), the application is submitted by the respective hospital department.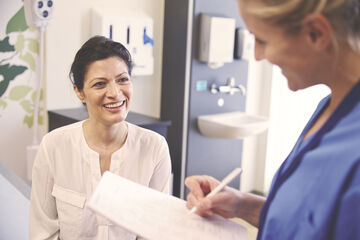 Download application form