During your stay, a comprehensive therapy program is offered (participation in this program is compulsory). The aim is, if possible, to return to a regular working life and enjoyable social conditions.
The offer is made by a multi-professional team of specialists, psychotherapists, nursing staff, clinical psychologists, design and occupational therapists, sports and exercise therapists, etc.
Physically oriented forms of therapy (movement therapy) are becoming increasingly important. Each person should move 150 minutes per week, this is only done by about 20 percent of the population. The goal in our house is to guide people to this quantum of physical activity. There are a variety of therapy options. In the Private Hospital Hollenburg we offer a variety of exercise therapies with our multi-professional team, such as morning activation, moving relaxation, yoga, guided hikes in the area and much more.
Ihr erster Tag in der Reha
Um Ihnen das Ankommen so unkompliziert und angenehm wie möglich zu gestalten, haben wir Ihnen einen genauen Plan erstellt, in dem Sie den Ablauf des ersten und zweiten Tages in unserer Klinik sowie zahlreiche nützliche Informationen nachlesen können.
Medical treatment and care is available in our hospital 24h. There is a medical visit twice a week in the course of the treatment – during the treatment plan all physical and emotional problems, but also organizational matters can be discussed.
Your way back to everday life
Special attention is paid to the preparation of the return to the individual everyday life in order to be able to use the routine worked out during the rehabilitation, optimally in the usual life context, to give one's own life a new, constructive and satisfying turn and to be able to master the independent life again.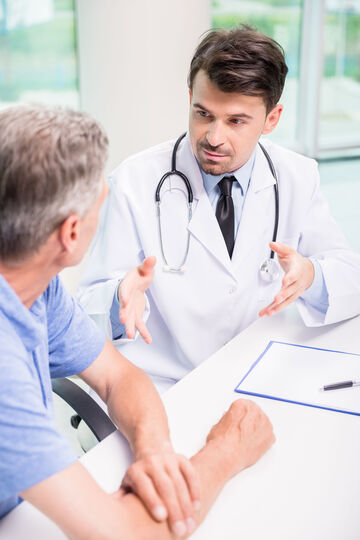 3. Exercise therapy and physical activation
The somatic medical therapy of physical illnesses plays as important role as the physical training. The latter ranges from gymnastics and sports therapy to massages, relaxation baths and meditation. Through the promotion of strength and endurance, flexibility and coordination, confidence in one's own performance is once again found, and the joy in movement and in one's own body is rediscovered.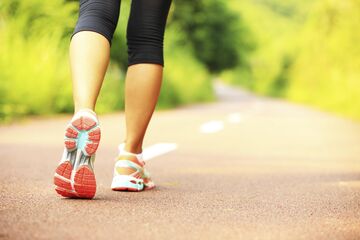 The lost melody of one's own life, the often struck identity and the self-image, can be found again through activity with creative media. Making music plays an important role in the process, just as painting or other creative activities, like dancing.
The therapeutic offer in this area is very variable. It's amazing what hidden skills can be rediscovered in almost every person through the help of the professional music therapists, painting and art therapists.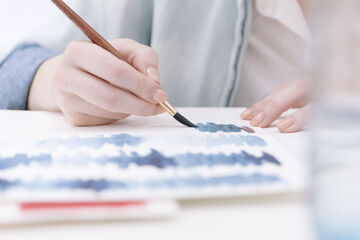 By consciously listening to music and actively recording the sounds, the imagination, the memories and the emotions are stimulated. In addition, the perception is trained. Listening to music, moving to music or making music should help us to experience, amplify and / or rediscover possibilities of expression. The music and the communication are the focus of our work.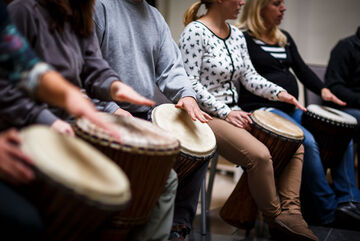 "Social work promotes personal development, self-determination, emancipation, adaptability and expressiveness, enabling people to self-solve their individual problems and master everyday life." (Career image of social workers, obds, 2004)
In the Private Hospital Hollenburg social workers offer personal advice on the topics of work / occupation, disability, (financial) support services and psychosocial aftercare. Together with the team, they work as mediators between the clinic, the social security agencies, counseling centers, the authorities, the AMS and other institutions.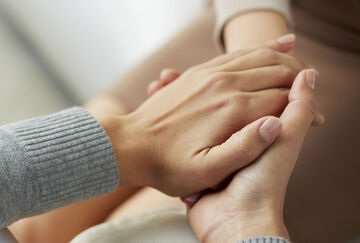 This one focuses mostly on the predominantly linguistic communication for the reduction of mental suffering. Working on the relationship between patients and psychotherapists acts as a motor of change. At admission, each patient is assigned a referral therapist who is responsible for the care and coordination of the therapy throughout the inpatient stay. Psychotherapy takes the form of individual and group therapies.
Psychotherapy is carried out by employees who have received training in the therapeutic methods recognized in Austria, such as behavioral therapy, psychoanalytic therapy, Gestalt therapy or transactional analysis.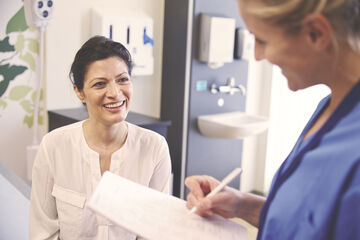 The underdeveloped or lost skills, such as: to act independently, to successfully complete manual work pieces, are trained in occupational therapy.
From practical life exercises to manual and creative activities to the targeted training of drive, concentration and endurance, there is a rich offer with a variety of materials.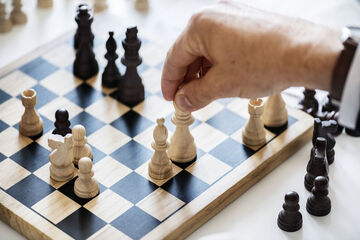 7. Mutal help of patients
Experience shows that the mutual understanding of patients with similar problems, their solidarity in suffering and their mutual support during rehabilitation is an important healing factor. This is also one of the reasons why psychiatric rehabilitation is held in family-type small groups of about 12 patients. In these groups, patients can feel as if they are a family.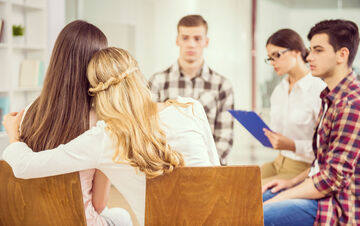 This very special treatment method is carried out by specially trained caregivers - each 5 needles are placed in the left and in the right ear of the patient and left there for 30- 40 minutes.
NADA ear acupuncture was developed in America and is one of the complementary treatments that, in combination with other therapies, can lead to lasting stabilization. This treatment will be strictly medical.
This arrangement is suitable for people:
who are suffering from a psychiatric disorder
who are under a pressure
who suffer from an inner restlessness
suffer from sleep disorders
who want to overcome an addiction problem (nicotine, alkohol, drugs)
The NADA acupuncture can do the following:
improved concentration with simultaneous relaxation
anxiety reduction
physical and mental stabilization
sleep regulation
relief of vegetative symptoms (palpitations, pain, massive sweating, inner restlessness, nausea)
reduced cravings
In this way, we would like to introduce our patients to a further therapeutic approach in order to provide them with the best possible support during their rehabilitation.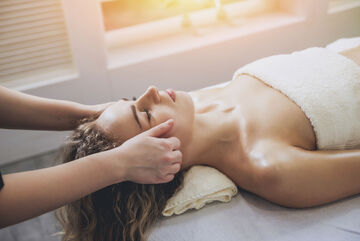 Our nursing care is strongly geared to the needs of our patients. For this reason, we attach importance to individual care of our patients. Our trained psychiatric nurses approach our patients empathically and always offer a chance to talk about anxiety, worries or stressful situations. We encourage our patients to become self-employed and self-responsible in the nursing process. This self-help care model is based on the concept of Dorothea Orem.