For patients with a second-class insurance from Uniqa or Wiener Städtische, there is the option of being admitted to the Private Hospital Laßnitzhöhe as in any other hospital or sanatorium.
Due to the clinical structure, however, only diseases from the fields of neurology, psychiatry, psychology and conservative orthopedics, which do not require extensive acute diagnostics, can be acutely accepted. (eg Parkinson's crises, acute lumbo-sialiasis, acute musculoskeletal pain syndromes, depressive episodes).
The entire medical and rehabilitative offer of our clinic can also be taken on an outpatient basis. After prior approval by the Chief Social Insurance Officer, part of the costs will be covered by this institution.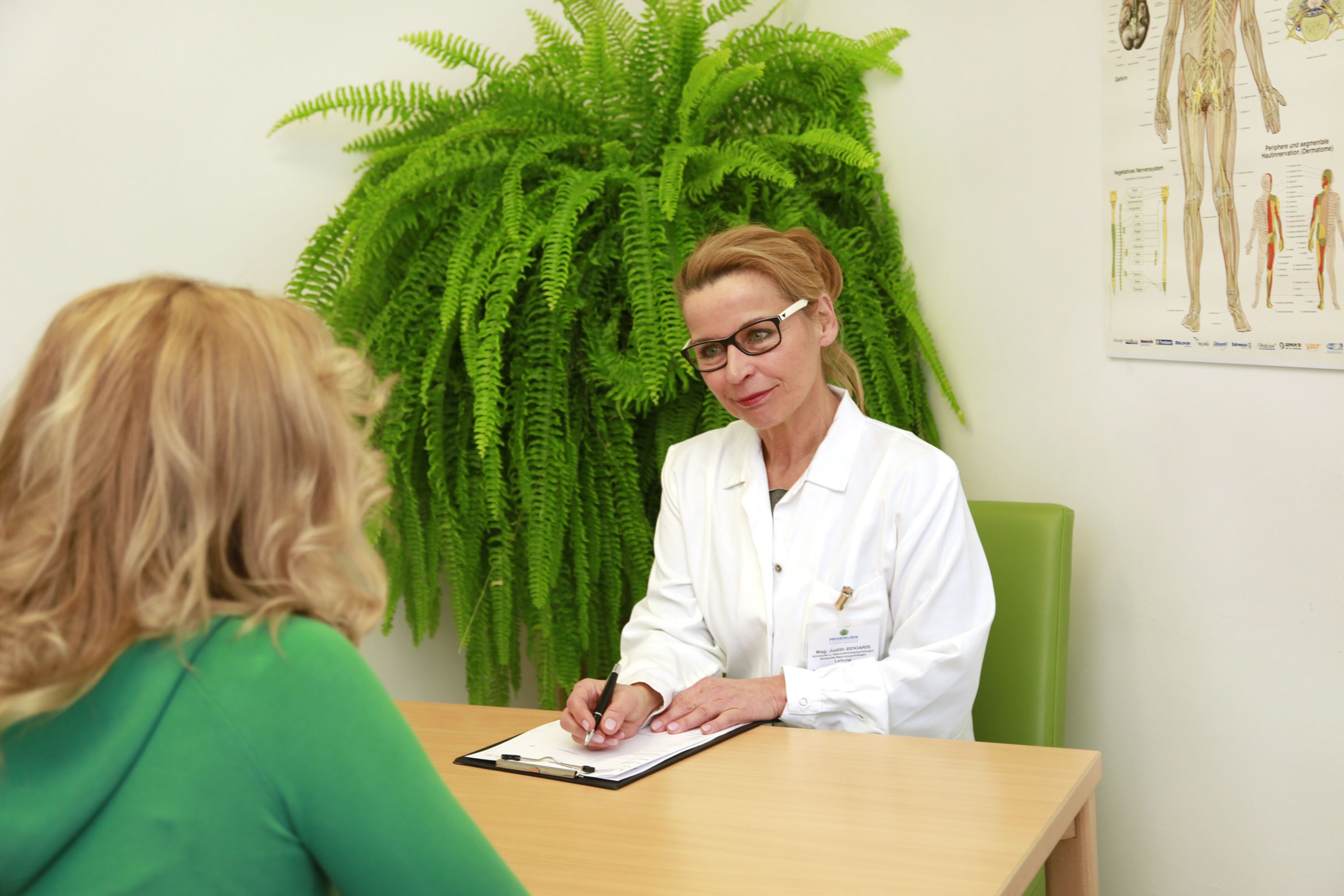 Admission or entry examination
Detailed diagnostic clarification
Development and preparation of an individual therapeutic rehabilitation plan
Determine the drug therapy
Regular visits
Control of the rehabilitation or the therapy process
Stimulation-targeted botulinum toxin therapy in spasticity
Communication with the house or referral physicians of the patient
Team discussions with the therapists and nursing staff
Education of patients and relatives in terms of reintegration and continued care
In order to guarantee optimal medical care around the clock, medical specialists and consultants for internal medicine, dermatology and ENT are continuously available. In addition, our house, the Private Hospital Leech, as well as the University Hospital Graz can be reached in only 15 minutes of car drive for special questions.
Our understanding of care is based on the humanistic image of man, which sees in each person as an independent, intrinsically valuable personality and respects the diversity of the people. In rehabilitative care we support our patients after a serious health crisis through professional care and personal attention. We promote the mobility and independence of the patients as well as the reintegration into the professional and private everyday life. We meet our patients with expertise, dedication, kindness and sincerity, appreciation, individuality, human affection and empathetic understanding.
Care features:
Holistic care, taking into account the body, psyche and the social environment and actively integrating existing capabilities of the patient in the care, using:
Compensatory help (helping patient with the tasks, which he cannot perform himself)
Activating care (teaching and helping the patients how to help themselves)
Special therapeutic care concepts: Bobath Concept, Basic Stimulation and Kinesthetic.
Creating an individual care plan, together with the patient and his relatives, which will be adjusted in the course of inpatient stay according to the progress made.
Discussions with the doctors and the therapists about the course of patient's treatment
Collaboration with relatives through guidance and providing trainings
Administration of medications according to the doctor's instructions
Carrying out the therapies according to the doctor's orders
Pre and follow-up care after examinations according to the doctor's orders
Discharge management