Our clinic has 330 beds (single and double rooms only; as well as a specially monitored room for severe medical cases). To ensure a more than comfortable stay in our clinic, all rooms are equipped with bright furniture, a shower and toilet, electrically adjustable beds, a fridge, a safe, radio, flatscreen TV, WIFI, direct dial telephones and a nurse call system with intercom. The rooms are mostly barrier-free and handicapped accessible. Almost every room has a balcony overlooking the city of Graz or the surrounding hills.
Our rooms at a glance:
• Shower and toilet, bareer-free and accessible
• Electrically adjustable beds, bright furniture
• Refrigerators, in-room safes
• Flat-screen satellite TV, Wi-Fi, direct dial telephone, nurse call system with intercom
• Accompanying person's stay upon a request

Our generous entrance area is bright, friendly furnished and designed in a way to ensure the arrival as a pleasant experience for all our guests. Near the reception there is a cafeteria with a kiosk, a hairdresser and a pedicure studio. Cozy lounges offer sufficient opportunities to relax, unwind and have a chat with visitors or friends.
From the entrance area you can comfortably reach the seven levels of our hospital via five elevators (including two elevators big enough for hospital beds). Obviously, all rooms are designed to be wheelchair accessible. The in-house, light-flooded balneal-therapy area (indoor pool) is connected to a winter garden creating an atmospheric ambience.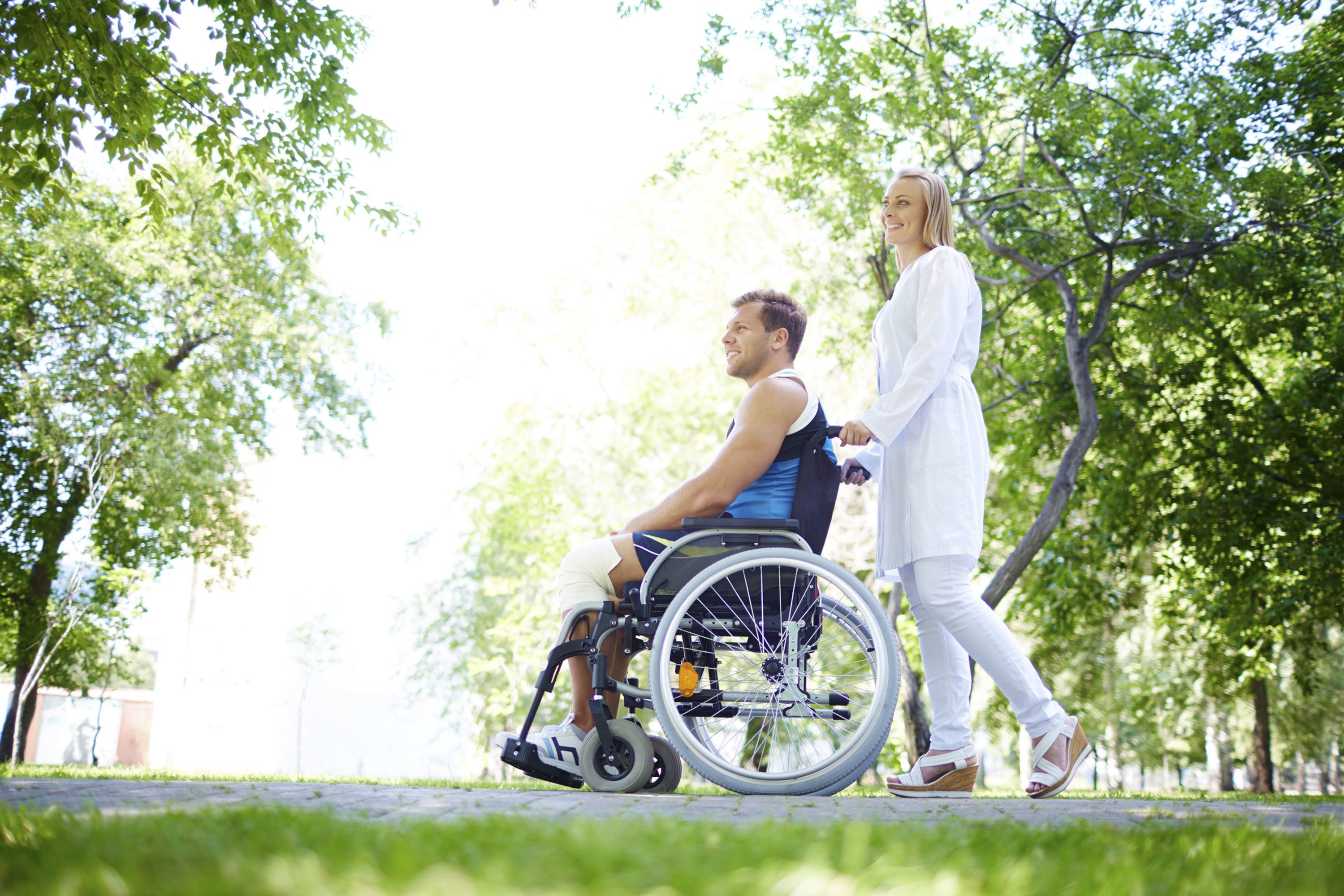 "Competence and quality at all times" is our motto - a corporate philosophy lived by SANLAS Holding and its facilities. Since 2005, SANLAS Holding is committed to meeting the extensive quality requirements of the international QM standard EN ISO 9001 as amended in their operations and processes, aiming at a continuous reviewing and improving of the quality of services.