In addition to the day-clinic, the Private Hospital Leech also offers the Med Center Leech, which unites the Focus Laser Eye Center and the offices of numerous specialists and the Medical Center of the Prophy Docs under one umbrella brand. Here you have the opportunity to receive medical advice and treatment in the following areas from experienced doctors:
General medicine (Prophy Docs)
Anesthesia and pain treatment
Ophthalmology
Surgery(Prophy Docs)
Dermatology and venerology (Prophy Docs)
Gynecology and obstetrics
Geriatry (Prophy Docs)
ENT (Prophy Docs)
Internal medicine (Prophy Docs)
Intensive medicine
Cardiology and angiology
Pediatrics(Prophy Docs)
Neurology
Orthopedy and orthopedic surgery
Plastic, aesthetic and reconstructive surgery
Psychiatry (Prophy Docs)
Pulmology (Prophy Docs)
Radiology und mammography
Travel medicine (Prophy Docs)
Rheumatology (Prophy Docs)
Trauma surgery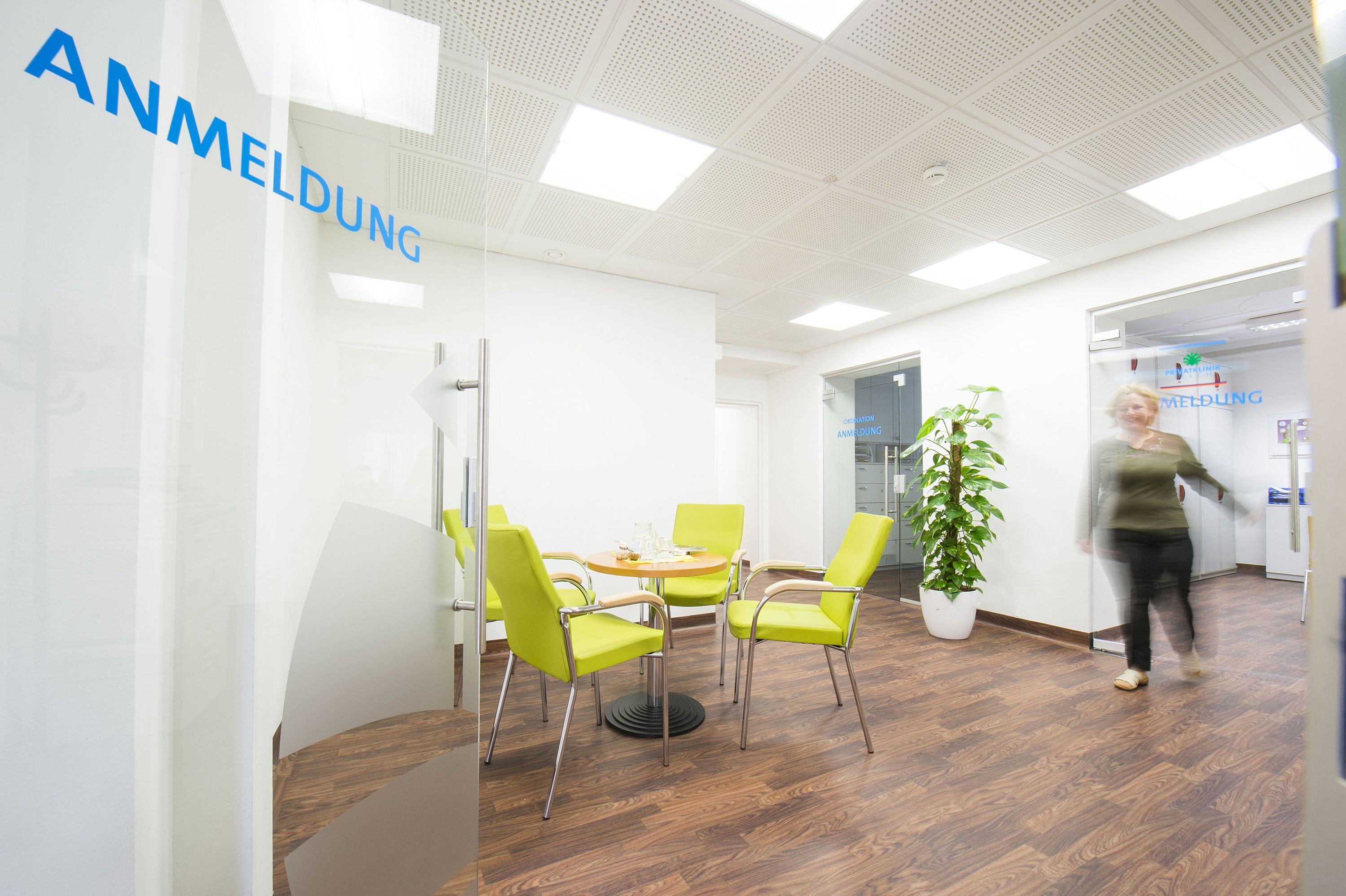 In the field of ophthalmology, we offer professional equipment to carry out all modern types of surgery. Particularly noteworthy are the treatment of "cataracts", lens implantations, eyelid surgery and tumor treatments to cure or alleviate eye problems.