International and private patients
Due to our experience with international patients, for example from the Russian and Arabic speaking countries, we are aware of various intercultural differences and these are respected by our continuously trained staff. In addition, to make your stay as smooth and enjoyable as possible, you will be accompanied from start to finish by a caregiver specially selected for you. So we are able to respond individually to your wishes and needs!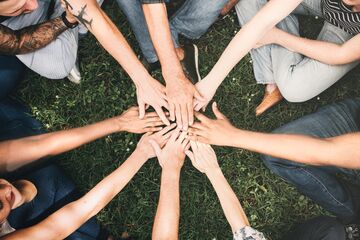 In order to best serve you, we need your medical records (findings, X-rays or CT / MR images, current condition) sent to us by e-mail (international@sanlas.at) in Russian, English or German. These are the basis for the diagnostic, surgical, treatment plan and cost estimate that we have prepared. Of course, all your information will be kept strictly confidential.
Within 2 working days you will receive an e-mail with treatment suggestions and / or medical questions from our doctors. After you have received the medical and therapeutic treatment plan, it comes to an appointment and a cost estimate.
If you need a visa for Austria, we also help you with a visa invitation in your home country. Our cooperation with the Austrian Embassies guarantees a trouble-free treatment of your visa application in most cases. To issue a visa invitation, you must provide us with a copy of the first page of your passport and have already transferred the amount stated in the estimate to the corresponding Private Hospital of SANLAS Holding. The pre-paid amount is only a depot, which should cover all costs of your stay, as long as you do not need unforeseen treatments and additional services. If you do not need a visa, all you have to do is transfer the amount stated in the estimate to the account of the SANLAS Holding Private Hospital before you check in at the clinic. Again, the deposit is used as a depot. If your treating physicians order additional examinations and treatments, or if you extend your stay at one of SANLAS Holding's hospitals, please understand that an extra payment is due. Should your Schengen visa expire during your stay, we will of course take care of the extension.
TRANSLATION AND OTHER SERVICES
After full treatment, the bill will be created for your entire stay. In the course of this, you will also receive your medical history, findings and therapeutic suggestions in the original, as well as in translation. If you have been prescribed medications, we will gladly arrange for them to be provided sufficiently for the entire therapy. In addition, we offer you and your escort the service to propose and organize a leisure program tailored to your individual needs, and organize your pick-up and return transport from Vienna Airport, Salzburg, Graz, Ljubljana and Bratislava upon request. Of course, our doctors are always available for further questions after your departure. If necessary, our doctor will also visit you at your home - but we ask for your understanding that at least 2 weeks lead time as well as all existing findings are needed.